Hand made wool pillows stuffed with natural wool batting and covered with luxurious sateen fabric. Available in

light fill

,

regular fill

and

extra thick

.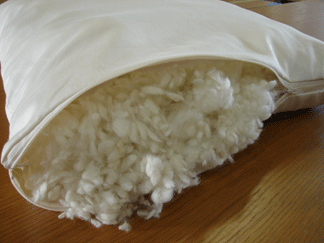 The newest and most popular wool pillow! Made with tiny wool puffs that are on par with that of a feather pillow. This is a
medium thick
pillow and can be added to by 3 and 6 ounce increments.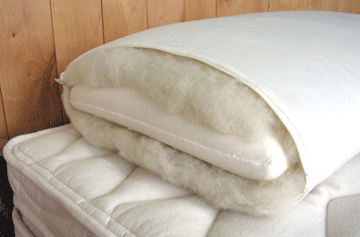 Wool wrapped latex pillow
This pillow is truly the best of both worlds. If you like a pillow that has plenty of substance, but still has the breathability benefits of the wool then you will love this pillow. It has

zero compression

, great for side and back sleepers and works well against the headboard or wall for sitting up and reading.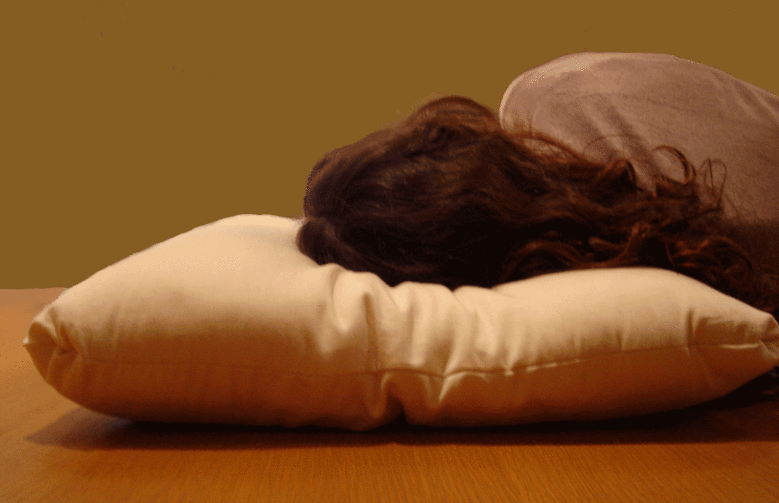 This is a orthepedic pillow developed with a chiropractor to align your back at night. This is akin to the temper pedic pillow but ALL NATURAL! The 2 contoured neck bolsters on either side (thick side and a thin side) let you choose how much neck support you need. The design allows your head to lay on a flat cozy surface while your neck is properly supported and in cervical alignment with your spine.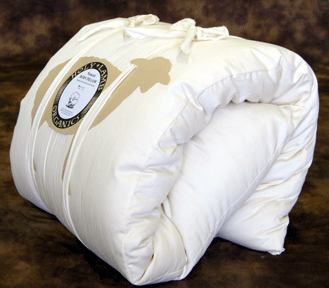 Treat yourself to a Full Body Pillow. This full length pillow is designed for those who like body support. For side sleepers, hugging a body pillow between your legs and arms can provide excellent support and comfort. They are essential during pregnancy.
For those of you who just need a little support between your arms and your legs but do not like to have a lot of bulk in bed. This pillow is shorter in both width and length